News & Events
Subscribe to posts
FREE MOVIES in the Church Park are Back!
THE LEGO BATMAN MOVIE will be playing on Saturday, July 14th at dusk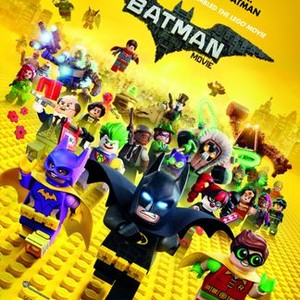 COCO will be playing on Saturday, August 18th aft dusk.
FIRST TUESDAYS
IN THE CHURCH PARK
Come join the City of Sublimity in the Church Park on the First Tuesday's of July & August located along the south side of the Church Park
 July 3rd and August 7th
 5PM – 8PM
Vendor Booths (farmer market style,
home based businesses and more!)
August 2nd is also National Night Out
with Marion County Sheriff's Office
Live Music, 6-8PM
 July 3rd – Tony Graham
August 7th – Rock-N-Roll Cowboys
 Bring your blankets or lawn chairs!
Vendors please contact City Hall for an application if you would like to participate 503-769-5475; information@cityofsublimity.org
The City of Sublimity is accepting Candidate Filings for the 2018 General Election

The City of Sublimity is accepting Candidate Filings for the 2018 General Election. The positions of Mayor and two City Councilors will appear on the November 6, 2018 General Election ballot. The filing period for Individuals interested in serving on the Sublimity City Council is now open.
A Candidate Application Packet is available from the City Elections Officer at City Hall located at 245 NW  Johnson St , Sublimity Oregon. For information or questions, please contact the City Elections Officer, Katie Scott at katie.scott@cityofsublimity.org or call 503-769-5475.
A public meeting of the Budget Committee of the City of Sublimity, Marion, State of Oregon, to discuss the budget for the fiscal year of July 1, 2018 to June 30, 2019 will be held at 245 NW Johnson St. Sublimity, OR 97385. The meeting will take place on May 7, 2018 at 6:00p.m.
The purpose of the meeting is to receive the budget message and to receive comment from the public on the budget.
This is a public meeting where deliberation of the Budget Committee will take place. Any person may appear at the meeting and discuss the proposed programs with the Budget Committee. A copy of the budget document may be inspected or obtained on or after April 30th 2018 at 245 NW Johnson St, between the hours of 9 a.m. and 4 p.m.