News & Events
Subscribe to posts
A public meeting of the Budget Committee of the City of Sublimity, Marion, State of Oregon, to discuss the budget for the fiscal year of July 1, 2018 to June 30, 2019 will be held at 245 NW Johnson St. Sublimity, OR 97385. The meeting will take place on May 7, 2018 at 6:00p.m.
The purpose of the meeting is to receive the budget message and to receive comment from the public on the budget.
This is a public meeting where deliberation of the Budget Committee will take place. Any person may appear at the meeting and discuss the proposed programs with the Budget Committee. A copy of the budget document may be inspected or obtained on or after April 30th 2018 at 245 NW Johnson St, between the hours of 9 a.m. and 4 p.m. 
Please contact City Hall with any questions. The deadline for written comment is Monday, February 12th at 5:00 PM.
Notice of Solicitor license issued
Pointe Pest Control out of Albany
License issued from 6/13-6/20/17
Please ask to see that all solicitors have a license with each person. License looks the same as a Garage sale permit but will have Solicitor information on the front and be stamped on the back with an issue date.
Spring time means spring cleaning time.  Don't forget to pick up your garage sale permits at City Hall.  Permits are $3 for 72 hours.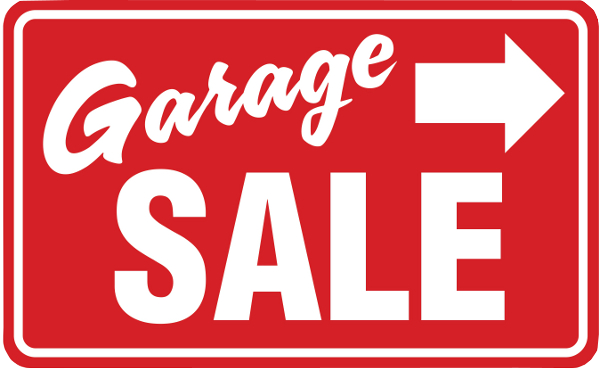 HOW DO YOU FEEL ABOUT A NEIGHBORHOOD WATCH?
    There has been some interest in establishing a neighborhood watch in Sublimity. I have talked to law enforcement and research some of the data on the efficacy of these watches (the data, for the most part, is inconclusive: such watches can be effective, but there are many variables, and they vary widely from town to town).
    As National Neighborhood Watch, a division of the National Sheriff's Association states, "Our nation is built upon the strength of its citizens." Neighborhood watch programs, therefore, are dependent upon citizen interest and participation.
    You can help to see if the citizens of Sublimity believe that such programs are necessary in our city and, more to the point, are they willing to participate, by answering a few short questions.
1.    Do you believe they should be established in Sublimity?
2.    Are you willing, yourself, to be part of a watch in your neighborhood?
3.    How effective do you think these programs can be?
4.  Given that he recent 'disturbances' in Sublimity occurred late at night/early morning,  would you be willing to participate in a 24-hour a day program? If not, how many hours  a day should such a program consist of?
5.      Would you be willing to be a team captain or section leader for a program in your neighborhood?
6.      The City is not staffed to administer this program, nor is Marion County, which is why such programs depend almost entirely on citizen participation.
7.      There is at least one national program available to assist in the formation of these 'watch' programs, though it appears that grant funding has ended. Would you be willing to do the research necessary to work with other cities and with law enforcement to establish a program in Sublimity?
Please remember on these gorgeous winter days, you need to check the burn information hotline before you begin your backyard burning! The burn information hotline number is 1-877-982-0011 and is updated daily after 8:00 a.m.
Be courteous to your neighbors and check before you burn! For more information, please click the link (courtesy of the Stayton Fire Department) for more information and how to file a complaint.
http://www.staytonfire.org/Page.asp?NavID=3